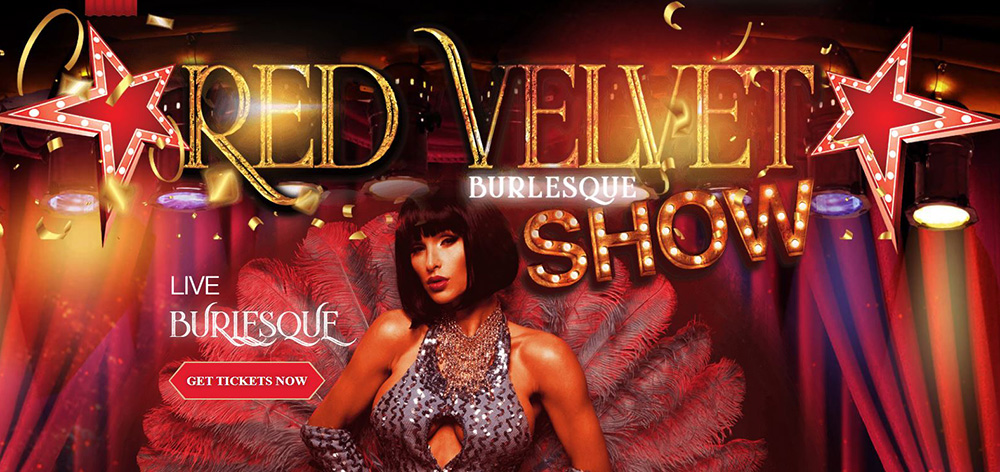 Don't miss the Red Velvet Burlesque Show
For an amazing and entertaining night out in New York City, visit the Red Velvet Burlesque Show! Red Velvet Entertainment offers some of the most incredible, exotic, and complex performances you've ever seen. Whether you've never attended a burlesque or cabaret show, or have attended dozens, you'll love this theatrical extravaganza!
Combine the traditional and the contemporary
Red Velvet's burlesque and cabaret dancers combine a traditional burlesque performance with exciting contemporary routines. Classic burlesque dance routines, including risky outfits and perfectly choreographed dances, combined with daring and exotic moves and stunts to create an unforgettable experience. The dancers even pull the audience into the action, making it easy to immerse yourself in the show. When it's time to go, you might even want to dance yourself!
Top theater
This New York burlesque show does not shrink from the theatrical. It's about creating new and exciting experiences for everyone who attends. Every week, a brand new burlesque and cabaret show. You can come back every week without seeing the same show twice, as new and old performers perform high end choreography routines and stunts!
The dancers put on a sensual musical spectacle that will grab your attention from the start. You will forget everything but the performers of Red Velvet as they create a show that is as much about the audience as their dance. You can even get drawn into the show itself as the talented performers engage with the audience during their routine!
Unforgettable talent
This is not your ordinary burlesque performance. The cast members include individuals of unforgettable talent who perform stunts and dances that will keep you at the edge of your seat. Performers come from all over the world and even travel between different Red Velvet locations in the United States.
At Red Velvet in New York, you'll have the opportunity to watch performers dance risky and sultry routines while performing thrilling stunts. From the start of the show, you will be in awe of the incredible talent of the actors.
New York burlesque dinner and show
Looking for an all inclusive experience? Red Velvet offers the option to purchase a three-course dinner with your show! A delicious dinner and cocktails will take the experience to new heights. You can even take the opportunity to claim a seat on stage with the Hot Seat on Stage experience.
The dinner show option is perfect for a bachelorette party, a bachelorette party, a girls' night out, a birthday, a date or just to celebrate a good night out in New York! Buy your own set of tickets today for dinner and enjoy an unforgettable dance and theater performance.
Visit the Red Velvet Burlesque Show for an unforgettable night
If you are looking for an evening full of entertainment, book your tickets now at Red Velvet Burlesque and experience the best burlesque and cabaret show of your life!
For more information, please follow them on Instagram @redvelvetburlesqueshow.