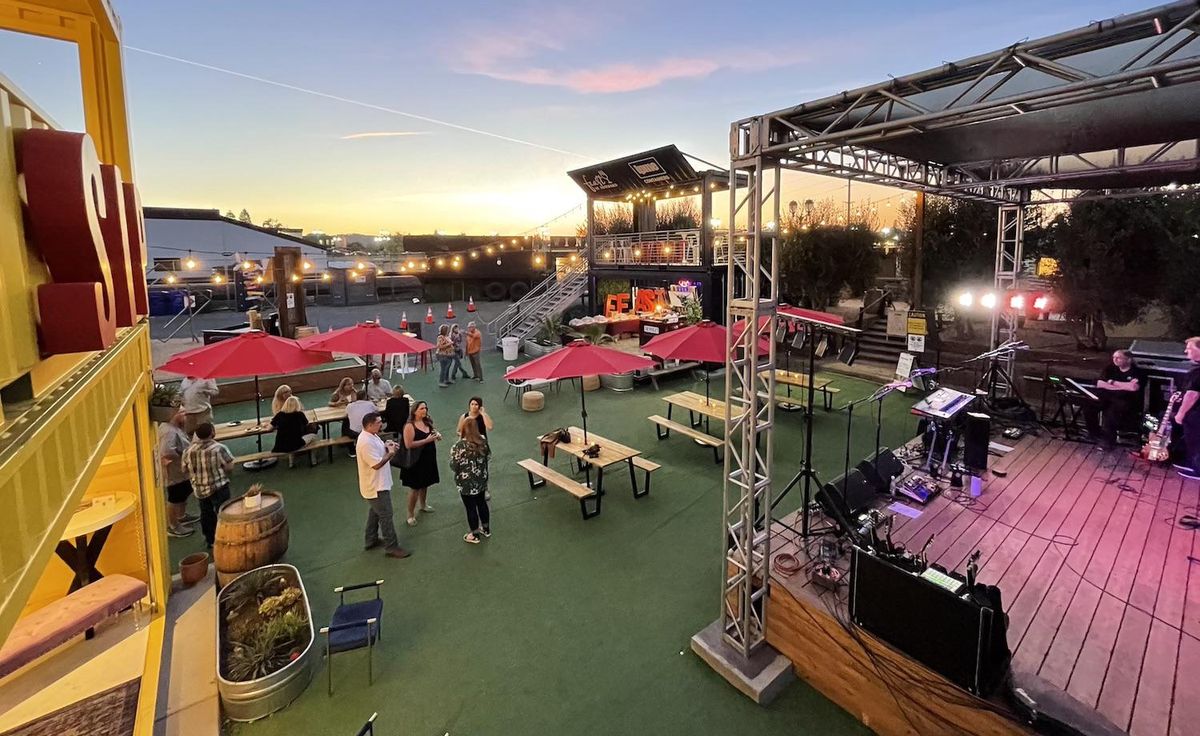 It's still festival season at Napa's brand new event space, The Yard by Feast it Forward
A new outdoor play area inspired by a music festival brings the BottleRock spirit to Napa Valley all year round.
---
Three years ago, entrepreneur Katie Hamilton Shaffer opened her live TV studio, wine tasting collective and experiential showroom, much like a Pinterest board coming to life where you can shop for chic home furnishings. brands like Gibson, Sherwin Williams and OXO. Oxbow neighborhood of Napa. Called the Studio by Enjoy ahead, Shaffer has partnered with more than a dozen wineries that didn't have a tasting room to offer wines and tastings in eclectic vignettes, both inside and out, with a whimsical and hassle-free approach like nowhere else in Wine Country.
During the pandemic, she launched Wineland, consisting of cozy igloos and Covid-friendly pop-up restaurants to support local establishments that did not have their own outdoor space. And then she had an "a-ha" moment.
The Yard by Feast it Forward is his latest concept, launched on October 10 in the once empty parking lot next to the studio. The goal: to recreate the vibes of "Coachella or BottleRock all year round," Shaffer explains.
(Courtesy of Feast si onwards)
The scene unfolds with a large stage, astroturf grounds, picnic tables, lawn games, food trucks and a bar. A pair of double-decker shipping containers contain chic lounges: one of Layne family wines is designed as an elegant living room, while the B. Wise vineyards lounge is configured to accommodate restaurant and chef popups. Inspired by BottleRock's premium Skydeck suites, the upper decks will be used for VIP viewing for groups (by reservation). a Acre wines & Gibson Guitar Lounge, housed in an epic military vehicle, is also open for jam sessions.
While not open to the public, visitors won't be able to miss the 1891 White Farm on the property. A former brothel, Shaffer gave it a head-to-toe, swedish bar-inspired makeover to use as a private member's club.
The Yard, which will soon have a beer garden, will also be open Thursday through Sunday for leisurely sipping and hanging out, but will come alive more during public and private events. The space will host everything from branded activations – think Lululemon's sip and stretch session – to Sunday football nights to intimate concerts (Shaffer promises top-notch bands) and Broadway shows. .
// The Yard by Feast it Forward is hosting its grand opening night on Sunday October 10 from 2 to 6 p.m., tickets ($ 20 / adults, kids free) are available online; 1031 McKinstry Street (Napa), feteitforward.com.