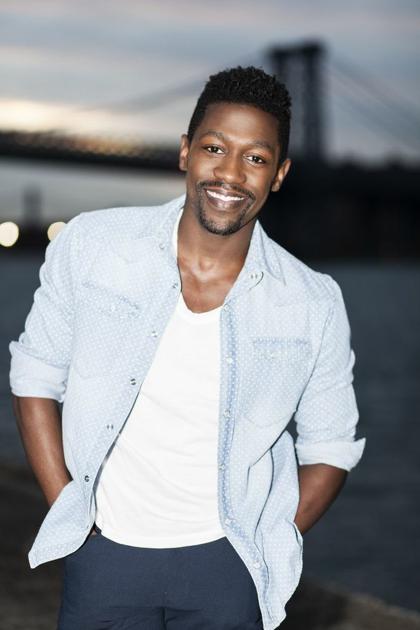 JAG's 'Theater on the Hill': Black theater returns to Vermont | Vermont Arts
[ad_1]
JAG Productions' first outdoor summer theater series kicks off next weekend with new lineup, and production founder and artistic director Jarvis Green hopes this is just the start of other theaters in the process. outdoors to come.
"We've never produced outside," Green said in a recent telephone interview. "Building an outdoor theater space and partnering with another organization (was) brand new. "
JAG Productions and King Arthur Baking Company have teamed up this year to create the outdoor summer series 'Theater on the Hill', featuring live theater productions, workshops, concerts, burlesques and staged readings that illuminate the life of blacks, every Friday, Saturday and Sunday. evening August 13-Sept. 12.
Four shows will be featured on the King Arthur Baking Company's scenic grassy hillside on Route 5 in Norwich, with local food and drink available, including Upper Valley food trucks.
The first weekend, August 13-15, will feature a production workshop of a "curious thing; or Jeremy O'Brian's k'aint fly superheroes. The piece premiered at JAGfest last year and was brought back by popular demand.
"JAGfest is always a show or two that I recognize that there is something there, and there is an interest – especially in seeing more development – depending on the audience response," Green said. "(This) was that play in 2020, where audiences emailed and had a lot to say about the play, and that's why I wanted to produce it. So I reached out to the playwright to see how we can continue to support his development. A workshop production made perfect sense as the next phase of development.
In the 90-minute gay romance of parenthood and death, the differences audiences will see in this version are the off-book actors, costumes, lighting, and props – in short, just below a full production. .
This will be followed by back-to-back weekend performances by three-time Tony Award-winning "Next to Normal" in concert, which Green conducts, with a book and lyrics by Brian Yorkey and music by Tom Kitt, on the 20th. August. -22 and 27-29.
Winner of the best musical score and the Pulitzer Prize 2010, "Next to Normal" tells the story of a woman's struggle against manic depression and the harmful consequences it has on her family.
"You wake up in the morning and find it hard to lift your head; do you read obituaries and are you jealous of the dead… do you know what it's like to die alive, "the main character sings in the poignant" You Don't Know "issue.
"I'm excited to be returning to directing," Green said of the series. "It's been a long time since I've done and we've never done a big musical."
Green had worked with lyricist Brian Yorkey when Yorkey first developed the show in Seattle years ago. "So it's good to put the show together (with) the lyrics and the words on a black cast," Green said.
Theater on the Hill then presents "Life in Sepia: Vermont's Black Burlesque Revue," running Labor Day weekend, September 3-5. Part theater, part comedy, part strip-tease, it tells the story of black artists, called "sepia" dancers, who toured and set standards, but whose stories were kept hidden by society. A burlesque story spanning decades, it shows the imprint of black influence throughout the history of the art form.
The summer season ends with a staged reading of "For the Love of Jazz" by Raven Cassell. Set in New York City in the late 1920s, this "jazzical" follows a woman who first chooses her career and navigates her sexuality in a way that is common now, but in the context of this story that takes place almost 100 years ago, against the backdrop of the Harlem Renaissance.
With the weather variable, Green says shows will only be canceled when needed and tickets would then be transferable to the next performance. But despite Vermont's summer wild card, he's excited to continue outdoor theater in the future.
"One of our values ​​as an organization is this idea of ​​being connected to the outdoor landscape and the need and desire to have that connection to the outdoors," he said. "Knowing in the past how powerful he is for storytelling and art, I would like to continue (that)."
[ad_2]