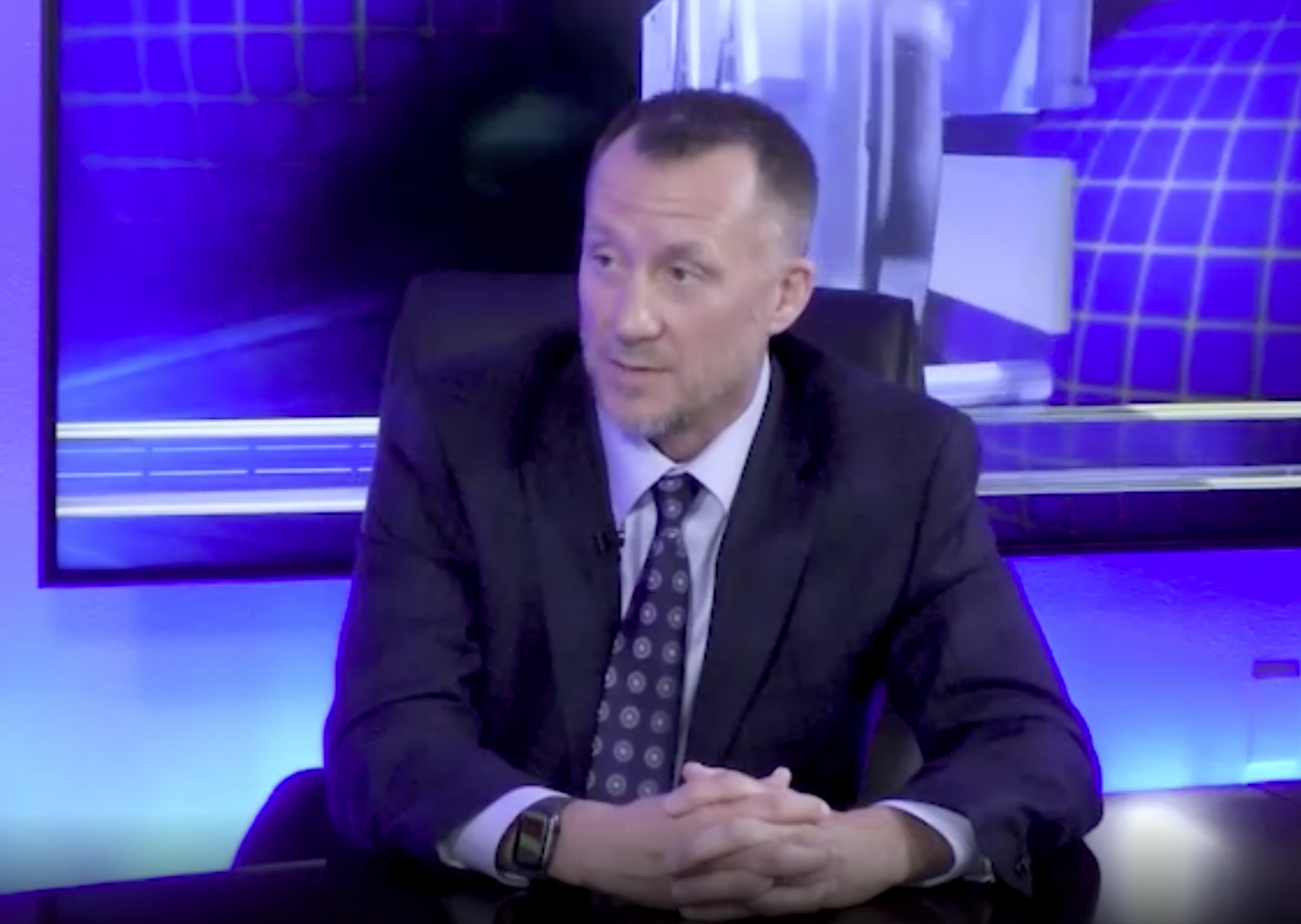 Macau's rebound depends on China, says former gaming control chairman
For more Nevada reporters, Click here.
Macau's casinos, many owned by Nevada operators, will not rebound from current COVID restrictions and closures as quickly as Las Vegas resorts after Governor Steve Sisolak ended its March-June 2020 closure. AG Burnett, former chairman of the Nevada Gaming Control Board, said Tuesday on Nevada Newsmakers.
Burnett, while noting a possible pent-up gambling itch with locked-out Macau customers, said any increase in activity at the world's largest gambling center will be dictated by the Chinese government.
"It's just me, but let's be honest, we've seen a lot of (Chinese government) control over Macao and Hong Kong," Burnett said. "I no longer say something that is a secret. Beijing is in control."
Discretionary spending on gambling in Macau is mostly in the hands of the Chinese elite and this is at odds with the Chinese message of "common prosperity", according to reports.
"I think Beijing has always had an interesting relationship with Macau because a lot of its upper echelons of Chinese citizenship, on the mainland, like to go to Macau with various amounts of money," Burnett said. "And it has been something embarrassing for (Chinese President) Xi Jinping in the past and he has taken measures to control it.
"I may be talking out of turn, but I think the tap isn't turning back on," Burnett said. "It's entirely up to Beijing and all the internal policies that exist. And that may mean a gradual, incremental increase, not because of COVID but because of politics."
On Monday, the Gaming Inspection and Coordination Bureau, which tracks casino earnings in Macau, reported that Macau's casino revenue in July fell to pandemic lows due to a lockdown. city-wide. According to the Las Vegas Review-Journal, revenue was down 95% from July last year, when it topped $1 billion.
"What we saw when we reopened in Las Vegas was a huge rebound, with all of that — in quotes — pent-up demand," Burnett said. "I don't know if you'll see that when Macau comes back."
Macau's gaming operators have been in shock for much of the year.
China – Macau's biggest source of visitors – tightened outbound travel and toughened visa rules in March. In mid-June, Macau was hit by a major COVID outbreak, prompting the mainland to suspend quarantine-free travel there. In July, the government closed casinos for 12 days to help stop the spread of COVID. When casinos were allowed to reopen, they were only allowed to employ half their staff.
"They're losing revenue right now," Burnett said. "They lost about $500 million in the last quarter, if I'm not mistaken. However, I think it's probably short term. to the level that suits them.
"And it looks like the numbers are going down in terms of infections," Burnett said. "As long as this continues, I see Beijing easing the number of travelers entering Macau, probably in the next quarter, someday. That would be my guess, unless something really weird happens. So these masses of people, from big players all the way down to people from surrounding areas of China, will come back."
Volatility in the Macau market is nothing new, Burnett said.
"We've seen the numbers in Macau come and go over the years, periodically for various reasons," he said. "None that much in terms of lockdown or closure. I know they've reopened recently and have staff levels at 50%. I think it's going to start coming back for those guys."
Macau's casinos have worked hand-in-hand with junket operators for many years, Burnett noted. Junkets provides transport, luxury accommodation and cash loans to thousands of mainland Chinese visitors and operates VIP rooms at Macau properties.
The Junkets have suspected ties to organized crime (Chinese triads) and are known to employ harsh methods to collect player debts.
In December, Macau regulators banned junkets lending money to players. Also late last year, the leaders of Macau's two biggest junkets were arrested on various charges.
Burnett sees more changes to Macau's travel pattern in the future, giving Nevada regulators partial credit. Nevada companies have had a presence in Macau since 2002, when casino licenses were awarded to several foreign companies.
"I don't think it (the junket system) is dead, but I think it's on track for more changes that started when our operators (first) went there" , did he declare.
Data reported by Reuters from Macau's gambling regulators shows the number of licensed junkets has fallen by 46% in the past 12 months.
"You could say it started with the Nevada Gaming Control Board's concern about how junket rooms were operated, how VIP rooms were operated in Macau, and whether or not we were comfortable with our cardholders. license operating in this type of context," Burnett said. "I think it has gradually changed the scenario in Macau."
Burnett was appalled when he first saw the junket system working.
"My first time there was almost like a movie," Burnett said. "I was in shock. It was amazing and obviously something foreign to us coming from Nevada. But I was there for many of the same reasons, to do my due diligence and to understand what was going on. , knowing that the operators (from Nevada) would go there.
Burnett noted that junket operators are at the center of a government crackdown in Australia focused on Crown Resorts and The Star Sydney.
"I don't know if you followed events in Australia, but Crown and Star clearly had a junket model that didn't work," Burnett said. "It has clearly come under intense scrutiny.
"In Nevada, we never licensed this junket model for obvious reasons and we were always a bit hesitant about the junket model when our licensees went to Macau and operated in this type of environment," he said.