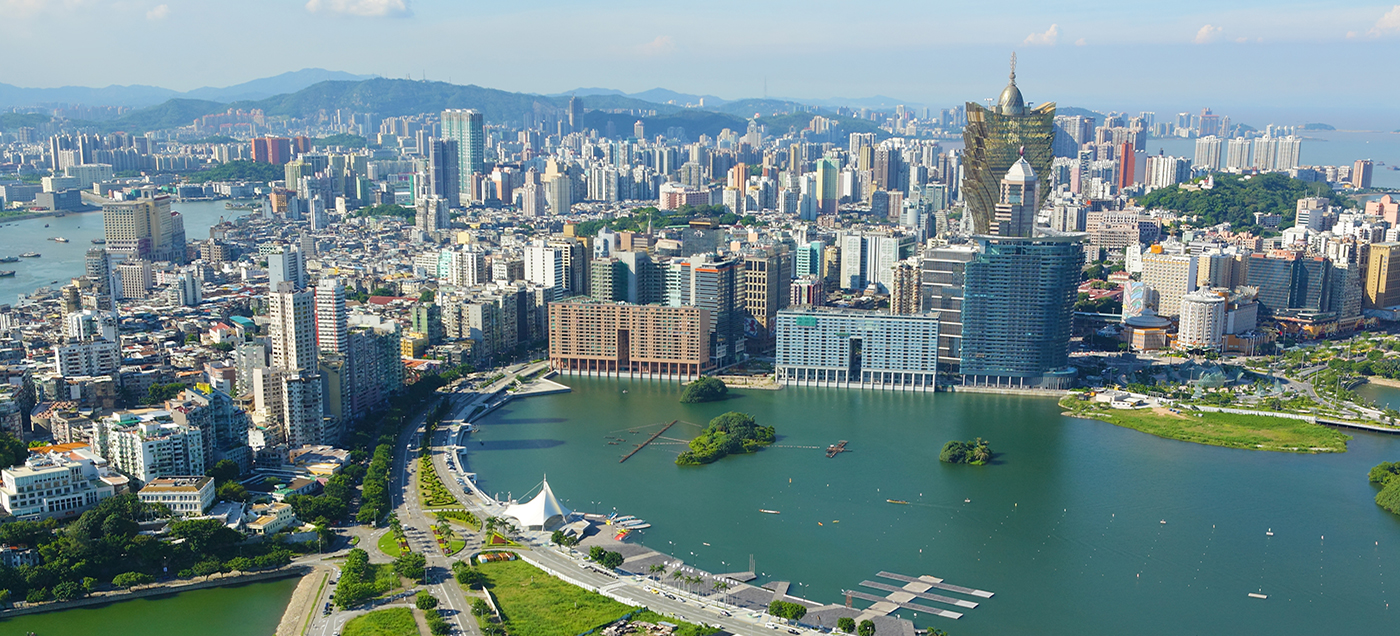 Political uncertainty and a gambling crackdown cast a shadow over Macau's property market
---
According to JLL in its Macau Year-End Property Review 2021, Macau's real estate market showed signs of recovery in mid-2021, however, the emergence of a new wave of epidemics at the end of the year slowed the pace of recovery. Global economic and political uncertainties, coupled with recent government crackdowns on illegal gambling and money laundering, are expected to cloud the outlook for the real estate market.
According to DICJ statistics, Macau's gaming revenue recorded MOP 86.86 billion in 2021, up 43.7% year-on-year. The gaming industry recovered in the first three quarters of 2021 but slowed in 4Q21 due to epidemic conditions and issues with the VIP market. VIP market revenue increased 8.4% year-on-year to MOP 28.49 billion in 2021, accounting for 32.8% of the city's total gaming revenue, although it contracted to 25.7% at T421.
Macau's GDP totaled MOP 177.23 billion in the first three quarters of 2021, up 27.5% year-on-year. According to the expenditure-based GDP statistics, private consumption expenditure recorded 9.0% year-on-year growth, and a trade surplus was recorded thanks to the recovery of the gaming industry in mid-2021. Fixed capital formation and general government final consumption expenditure contracted by 0.4% and 0.3% respectively.
According to DSEC statistics, total visitor arrivals to Macau totaled approx. 7,706,000 in 2021, up 30.7% year-on-year. In the absence of foreign visitor arrivals, visitors from mainland China accounted for 91.4% of total visitor arrivals to Macau, while the number of visitors visiting Macau under the Individual Travel Program (ITS ) accounted for approximately 34.8%. At the end of 2021, the total supply of hotel rooms in Macau stood at 37,700, up 10.6% from the end of 2020, as some of the hotels that were previously intended for medical observation are now no longer available. no longer used as a quarantine facility. Macau's cumulative hotel room occupancy rate rebounded to 50.4 percent, while the average guest length of stay held steady at around 1.7 nights.
A continued outflow of expatriate employees from the Macau labor market has been observed in 2021. According to DSEC statistics, the number of imported labor registered at around 171,098 at the end of December, a decline of 6,565 or by approximately 3.7% compared to the end of 2020, mainly attributable to the decrease in the imported workforce in the domestic help (-3,372), games (-2,557) and l hotels and restaurants (2,283). However, the number of imported labor has increased significantly in the construction sector. The overall unemployment rate recorded at 2.9% while the underemployment rate recorded at around 4.1%. Overall median monthly income rose to MOP 15,800. Total resident deposit in Macau stood at MOP 667.65 billion at the end of 2021, down 0.9% from the end of 2020.
"In 2021, the total value of real estate transactions in Macau stood at approximately MOP 49.77 billion, down 2.6% year-on-year. The total number and value of transactions reached a record high since The subprime mortgage crisis Repeated outbreaks have delayed the pace of economic recovery for Macau, and junket and "satellite casino" issues will continue into the year The real estate market is expected to remain sluggish in the near term. Due to the current weakness in tourism and the crackdown on illicit gambling operations, we have recently received many requests for hotel property valuation information, primarily for investment strategy review and planning and Some institutional investors are planning to sell the hotel assets in their portfolios in order to raise funds to invest in higher quality projects in the outlying areas We expect hotels to become the focus of investors in 2022," says Mark Wong, director of valuation advisory services at JLL Macau.
Macau office market
In 2021, a total of 5,434 new constitutions registered in Macau, down 4.6% year-on-year. Impacted by epidemics and the wave of early termination of leases by tenants, the office rental market was under pressure and the overall office vacancy rate stood at around 12%. According to the JLL Macau Office Index, rental values ​​for the overall office market and the Class A office market fell by 4.6% and 1.0% respectively year-on-year. With the limited supply of category A offices, the impact on the rental market was relatively moderate. During the year, a total of approximately 35,000 square feet of office space was occupied by tenants for business expansion, with demand coming primarily from the insurance and finance sectors.
In the sales market, the number of office transactions fell by 6.4% year-on-year to a total of 146 in 2021, as shown by DSEC statistics. Capital values ​​of the overall office and Class A office market were down 4.4% and 3.0% year-on-year, respectively. The returns for the overall office market and the Class A office market were 2.8% and 3.1% respectively.
A new office building was completed in Taipa at the end of 2021, providing a total of 4,340 m² of new office offerings. The government plans to exit the private office market by 2024, with the recent completion and operation of a number of government buildings. The office vacancy rate will continue to increase in the future, putting pressure on office rentals. Recent problems with the VIP market in the gaming sector have led to a contraction in demand for office space from sector-related tenants. We expect office demand to remain at a relatively low level," says Matt Kou, Senior Manager, Leasing at JLL Macau.
Office market forecast 2022
retail market
According to DSEC statistics, total retail sales reached MOP 55.45 billion in the first three quarters of 2021, up 105.1% year-on-year. The share of tourism spending in total retail sales rebounded to 20.8%. Retail sales of most categories recorded growth, with the exception of supermarkets which recorded an 8.3% year-on-year decline. Benefiting from strong demand for luxury goods from mainland Chinese visitors, with Macau becoming one of their most popular outbound travel destinations during the outbreak, retail sales of watches, clocks and jewelry, leather goods and communications equipment saw the strongest growth, up 267.8%, 248.9% and 231.5% year-on-year respectively.
The market for the sale of commercial real estate recovered in 2021. A total of 392 commercial real estate transactions were recorded, up 15.0% year-on-year. The majority of transactions were from retail units not exceeding MOP 50 million. According to the JLL Macau Retail Index, the capital value of prime retail properties fell 16.0% year-on-year in 2021, while retail rental values ​​fell 8.9% year-on-year. At the end of 2021, the return on prime commercial properties was around 1.9%.
"As the outbreak continues, the performance of commercial submarkets varies. In tourist areas, rentals of some commercial properties have fallen 70% from pre-epidemic levels, due to high vacancy rates. However, as tourists have generally adapted to Due to the new way of getting around, some businesses have taken up new space to develop by taking advantage of the significant drop in rents.Some landlords have relieved their tenants by offering reductions in rent and various incentive offers.Some landlords who rely on rental income for mortgage repayments have chosen to leave their properties vacant when rents have fallen to very low levels, because if a property's rental income is too low , this may lead to a downward revision in the value of the property.owner may face insolvency and be forced to sell his p property," explains Oliver Tong.
Retail Market Forecast 2022
---
Showcase of real estate advertisements