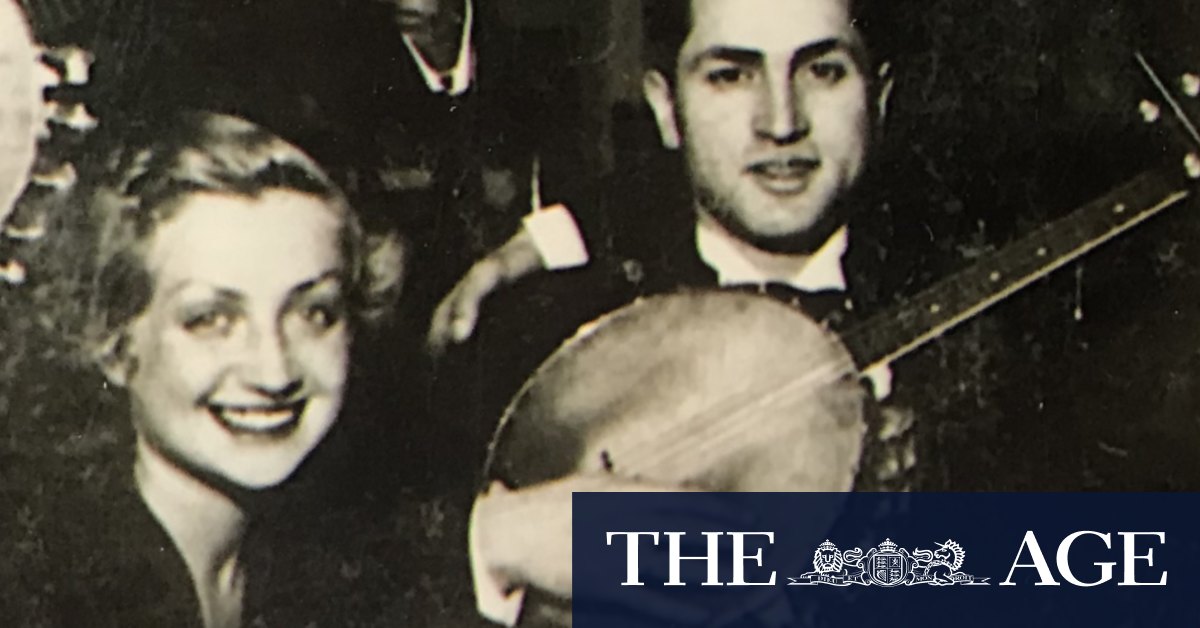 Possessed by a passion for the art of dance
It would seem too trite to describe her as a fish out of water at that time, but the comparison between this life and that of a cabaret dancer in Warsaw can only be compared to a mermaid washed up on a seaside.
Her life as a dancer in Warsaw began early each morning when she left the ghetto to attend classes and rehearsals, followed by performances in the evening. She was returning home late at night just in time for the night watchman to give her access to the attic where they lived. Also, she had toured Italy at a time of political fomentation, which she was able to contrast with the heady atmosphere of being celebrated as a dancer, while being closely protected by the moral and disciplinary expectations of Tacjanna Wysocka.
She nevertheless tried her hand at various dance schools in Melbourne, as well as ballroom dancing at Arthur Murray Studios. None of these schools lived up to the standard or the excitement of what they had left in Poland. She however eventually found a studio more to her liking and a suitable teacher of modern dance techniques in Elizabeth Wiener.
After the war, Ruth spent three years in Paris, where she studied with Olga Stens, considered a visionary in the world of modern dance. It was during this time that Ruth discovered Martha Graham and the technique which would be integrated into ballet schools around the world and which represented an ideal for her.
Ruth has also given recitals as a solo dancer at the Le Temple Theater (now the Apollo Theater). One of the rave reviews described one of her performances as a "dance revelation" and another predicted "a bright future". "Ruth Bergner", reports another newspaper, "brings her charm, the smoothness of her technique and her inner flame to The Dance".
When Ruth returned to Australia, her name became linked with those of Hanny Exiner, Elizabeth Wiener, the Bodenweiser Dance Group, Patricia Edie, Shirley McKechnie, Margaret Lasica, Margaret Barr and others who broke away from classical ballet traditions. . There were many influences at play, including those of Mary Wigman and Kurt Joos, and Isadora Duncan provided the model for a totally free and expressive dance style.
When Ruth was invited by Laurel Martyn to teach modern expressive dance as part of training at the Ballet Guild, she gladly accepted. At the same time, the Ballet Guild was rehearsing Nutcracker for her August season, Ruth was inspired by a painting by Breugel to choreograph The wedding with sets designed by James Wigley. It was a resounding success for the Ballet Guild.
Ruth also introduced Indian dance and Indian music to the lives of dance enthusiasts in Melbourne through her partnership with Indian dancer Shivaram, brought to Australia by Louise Lightfoot in 1947. Their partnership grew almost as if it were. had been predestined, when he found in this dancer who came to take lessons, a natural affinity with Indian dance. After touring with Shivaram, she conducted Indian dance lessons at the South Yarra house.
In a farewell recital at the Kadimah on Saturday, April 25, 1964, before Ruth left for New York, where her father was living at the time, the program included dances to the poems of Rabindranath Tagore, classical Indian dances. , the Lighting the Sabbath Lights and Hasidic-style dances, as well as a new choreography to the music of Bob Dylan Blowing in the wind. It was a memorable recital in which Ruth was joined by a group of musicians, singers and readers, with whom she had worked over the years, as well as by several students from her dance group.
The last years of her life were sort of a reflection on the life she had left in Poland: the memories, the cafes and the bubbling of ideas. His interest in literature and politics, and his own observance of vegetarianism, found a place in evening phone calls to friends eager to engage in heated exchanges. When she could no longer walk long distances, she enjoyed spending time in a local cafe in a way that was reminiscent of life in Paris and Poland.
A group of friends followed his coffin as he made his way, on a wooden cart, to his burial site. It was in Lyndhurst Jewish cemetery that she was finally buried according to Jewish burial traditions. A few weeks later, we got together with others to sit around a table, telling stories, reading excerpts from her memoirs that had been recorded over the years, listening to the poetry she loved. and marvel at the richness of the experience that marked his life and left its mark in a way that has also enriched ours.
Patricia Wiltshire wrote this tribute based on her personal memory, correspondence and recorded conversations with Ruth Bergner.