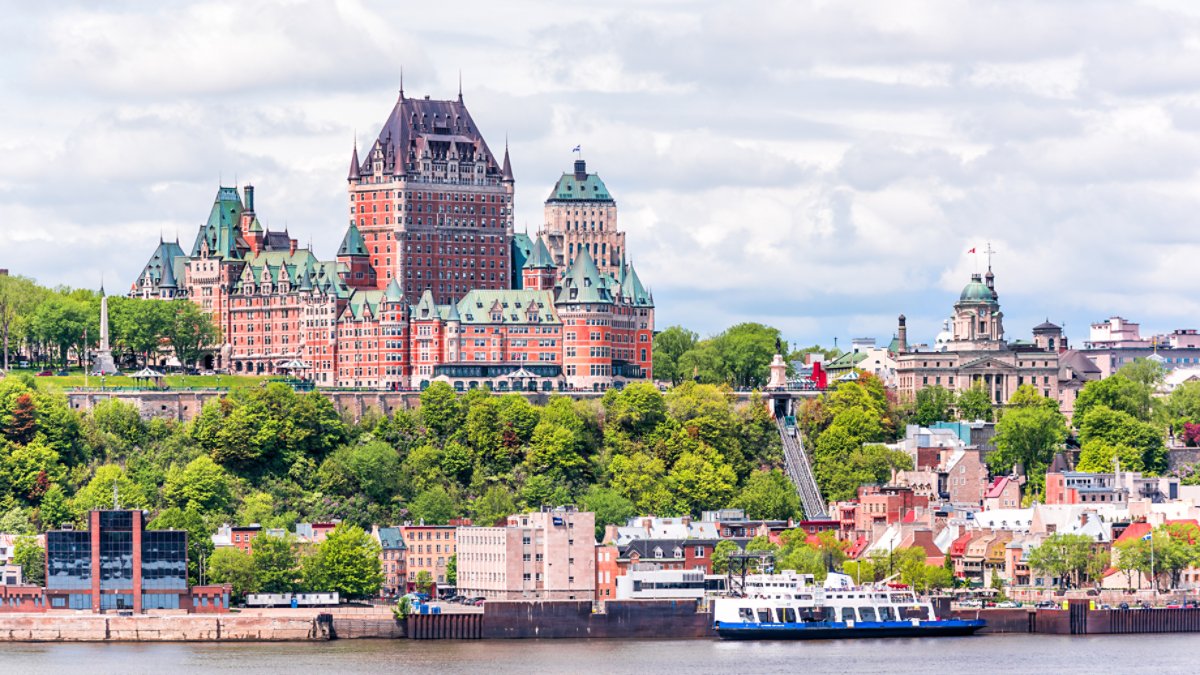 Quebec Running Events Corporation partners with Kyndryl for the Marathon Beneva de Quebec
QUEBEC CITY, September 14, 2022 – Today, event producer Gestev announced a major new partnership between Quebec Running Events Corporation and Kyndryl (NYSE: KD), the world's largest provider of IT infrastructure services, for Kyndryl 21.1K. The half-marathon, presented by WKND 91.9, is part of the Marathon Beneva de Québec, the largest in a series of running events labeled Je Cours Qc. This brand new partnership will highlight the experience of thousands of volunteers during the weekend of September 30 to October 2.
Key Resources
Kyndryl's support of this key event of the Je Cours Qc season will mobilize the company's workforce, with many of its local employees being encouraged to volunteer their time at the event, including at the station. Kyndryl water, welcoming runners as they cross the finish line. "We are thrilled to involve Kyndryl in the execution of the marathon," said Marianne Pelchat, Executive Events Producer for Gestev. "It's a great comfort for us to have this support from Kyndryl's team members."
Kyndryl will equip 2,000 volunteers
Kyndryl will engage the volunteer population with photos, videos and interviews – an approach that aligns with Kyndryl's core principles of new growth and connecting people. The company is also providing 2,000 official volunteer t-shirts for the event.
"Creating a purpose-driven, people-centric culture is reflected in everything we do. This partnership with the Marathon Beneva de Québec goes hand in hand with our values ​​and our commitment to the communities where we live and work," said Xerxes Cooper, President of Kyndryl Canada. "We are proud to be part of building the team that will make this event a success and to support and be part of the Quebec sports community," added Maxime Desbiens, President of Kyndryl Quebec.
A commitment rooted in the community
Kyndryl leverages its partnership with One Tree Planted, which began with their commitment to plant a tree in honor of every employee. For the Marathon Beneva de Québec, Kyndryl has committed to planting a tree for every volunteer, which means that over 2,000 trees will be planted.
About the Marathon Beneva de Québec, a healthy invitation from Brunet
From September 30 to October 2, the Marathon Beneva Québec will end the Je Cours Qc 2022 season on a high note as more than 8,000 runners and walkers will crisscross the most picturesque neighborhoods of Quebec on a brand new route starting at Place Jean -Béliveau in ExpoCity. Participants can expect a series of challenges with the 42.2K Beneva Marathon, 21.1K Kyndryl Half-Marathon presented by WKND 91.9, Sports Experts 10K, Beneva Health 5K and 2K Kids Race. In addition, Expo Je Cours Qc will be back on September 30 and October 1 with a variety of exhibitor booths, masterclasses and talks in the entrance hall of the Videotron Center. Get all the details at: www.jecoursqc.com.
About Kyndryl
Kyndryl (NYSE: KD) is the world's largest provider of IT infrastructure services. The company designs, builds, manages and modernizes the complex and critical information systems that the world depends on every day. Kyndryl's more than 90,000 employees serve more than 4,000 customers in more than 60 countries around the world, including 75 percent of the Fortune 100. For more information, visit www.kyndryl.com
About Corporation Course à Pied Quebec
Quebec Running Events Corporation exists to promote the sport of running in and around Quebec. It presents the series of amateur events Je Cours Qc, which attracts thousands of runners and walkers from here and elsewhere in the region. In addition to offering running events for the general public, the Quebec Running Events Corporation works tirelessly to promote the development of the sport and encourage runners of all ages to make healthy lifestyle choices.
About Gestev
Founded in 1992, Gestev is a dynamic event management company specializing in events that make their mark locally as well as on the global stage. Gestev leads the way in the production, broadcasting and promotion of sporting and cultural events in order to showcase local and international talent throughout the market it serves. A subsidiary of Quebecor Sports and Entertainment, it rubs shoulders with the Videotron Center, the Baie de Beauport, the Capitole Theater, Musicor and the Cabaret du Casino de Montréal. Gestev surpasses itself to deliver quality events with many convergence opportunities driven by the strength of the Quebecor Group. Red Bull Crashed Ice, Vélirium, the UCI Mountain Bike World Championships, the Je Cours Qc running events and the FIS Cross-Country Skiing World Cup events are just a few of the major events organized by Gestev, which also manages its own experiential marketing agency in Quebec and Montreal.