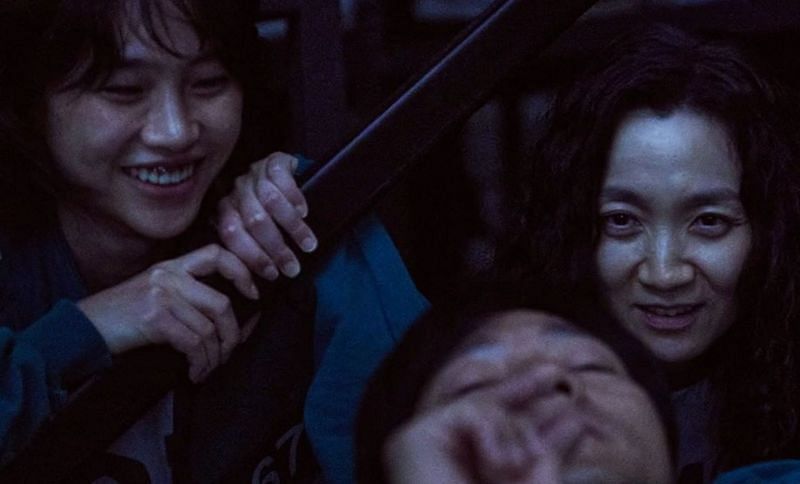 Squid Game director Hwang Dong Hyuk denies accusations the show is misogynist
Hwang Dong Hyuk Squid game got into trouble again, this time with Korean netizens accusing the show of being misogynistic. In a recent interview with Korean media outlet Hankook Ilbo, the director opened up and denied the allegations of misogyny against the show on September 28.
The allegations relate specifically to Kim Joo Ryung's character, Han Mi Nyeo. Mi Nyeo is presented as a woman who chooses to become intimate with a mafia boss in order to survive the games and come out on top.
In addition, viewers claimed that the nude "statues" in the VIP rooms were exclusively female and used as decoration. But the Squid game director categorically denied them, giving an explanation.
---
Squid Game called out for being misogynist, director Hwang Dong Hyuk responds
With great success come greater reviews. While Squid game Gaining popularity and becoming an unexpected phenomenon, the series has also been the subject of multiple complaints.
Some viewers are unhappy with the show's treatment of women, especially Han Mi Nyeo. She was portrayed in the drama as being able to do whatever it takes to survive. Reliable, flexible, cunning and original – Han Mi Nyeo's character gave the show a refreshing twist.
However, Han Mi Nyeo uses physical intimacy as a weapon to get closer to Mafia boss Jang Deok Su (Heo Sung Tae), leading viewers to label him as a misogynist.
In an interview with Hankook Ilbo on September 28, Squid game Writer-director Hwang Dong Hyuk approached the issue by denying the allegations. Rather, he said it was a representation of human behavior:
"It was to show the actions of someone who can do anything (to survive) in an extreme situation. I thought it was an action a human would do if placed in the worst possible situation.
On the other hand, there are also the painted figures that appear in the VIP room. It was revealed that these were not statues but real people who were subjected to body painting. While viewers claimed they were exclusively female, the director denied this as well.
He said:
"(As for the painted figures) I thought it was a show of those with power and how much they would demean other humans. Not all of the painted figures were women. "
He added:
"Each VIP would have had a woman and a man next to them as a figure. It is not correct to say that this is an objectification of women. I have used body painting to show how VIPs objectify them. humans. "
Ultimately, it is up to the reader to decide whether Hwang Dong Hyuk's explanation makes sense or not.
Read also
Meanwhile, Netflix's English translation seems to have completely botched the nuances and basic meaning of the show. Especially the character of Han Mi Nyeo, who actually had monumental dialogue but was translated in a totally different way.
Squid game is available to stream on Netflix.