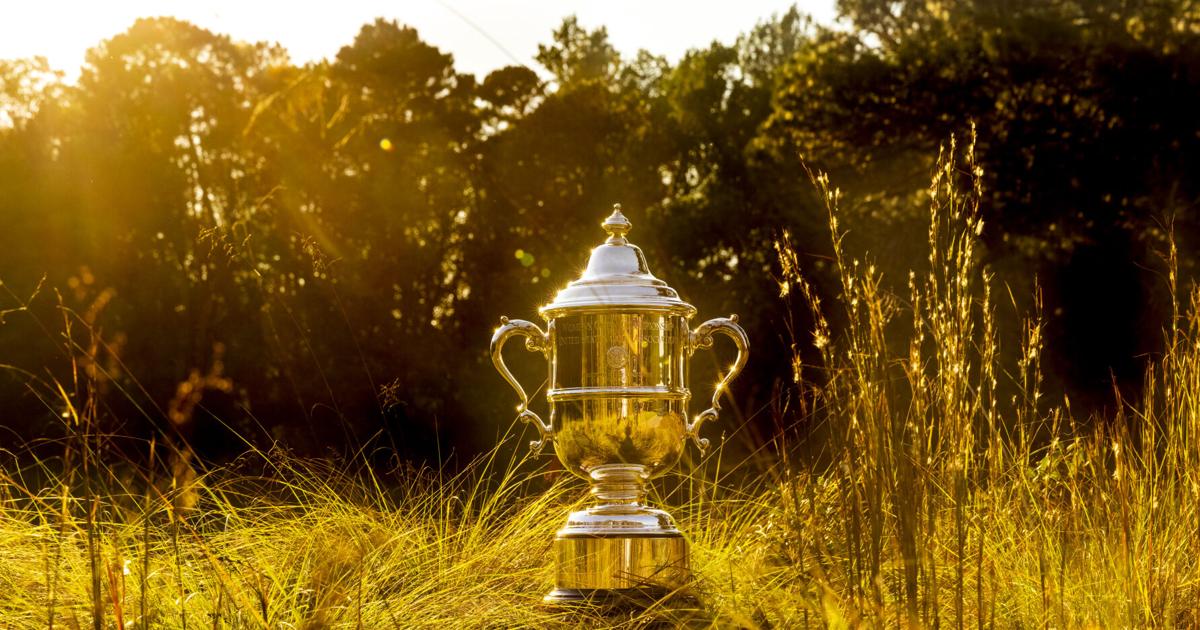 Three months later, companies are gearing up for the Women's Open | News
Stock the shelves, mow the grass, list your AirBNB — Tuesday marked 100 days until the US Women's Open returns to town.
The big event begins Thursday, June 2, but those associated with organizing the event — from barrier fencing to TV wiring to merchandising — will be in town earlier.
It's with open arms at Pine Needles Lodge and Golf Club for the US Golf Association's 2022 US Women's Open, but there's still a lot of work to be done to get the course ready to host its fourth championship. The same applies to the city, where various companies are already preparing.
The road to the Championship began last week with the announcement of qualifying sites for potential players. And there is a lot of excitement for women who want to try their luck at the trophy at the 77th Women's Open. The USGA, courtesy of new presenting sponsor ProMedica, nearly doubled the prize money from $5.5 million to $10 million starting this year, making it the highest purse in women's golf and the one of the highest ever achieved in women's sport.
And there is already a lot of buzz. Annika Sorenstam, who won here in 1996, announced last week that she would return to play what will be her first major in 14 years.
With over 100,000 visitors expected during the week and an economic impact in the tens of millions of dollars, you should probably care and most certainly will be impacted in some form.
Local businesses and organizations, whether golf-related or not, are preparing for the return of one of the great women's golf championships
Scotty Malta, manager at the airport for the past two years, will experience his first USGA championship. For business jet customers, the airport hopes to do everything possible for pilots, crew, guests and golfers. Malta are also anticipating a big influx of fuel sales given the figures from the last Open.
"In 2014, pilots rated our airport as one of the best sporting event experiences they've ever had," said Peter Stilwell, founder of Pinehurst's Tarheel Communications Solutions. Malta is confident that this will also be the case in 2022.
Moore County Chamber of Commerce
Chamber CEO Linda Parsons and COO Jana Walding are both gearing up to showcase local businesses.
"Business owners have a great opportunity to thank special customers by gifting them tickets or VIP perks. We have this huge event in our backyard and it provides a unique experience to say thank you and show off our county.
Walding adds to this idea, "We plan to offer hospitality space if businesses need a place to welcome their guests and a dedicated quiet space for those people to work if needed."
Parsons and Walding have provided welcome coffees, happy hours, on-course promotions and tips. With all the business promotion opportunities on the horizon, they plan to solicit a volunteer task force in the coming weeks.
Southern Pines Brewing Co.
Adrien Hoover, bar manager at the West Pennsylvania Avenue brewery, thinks if you've got your own golf-related beer, you're pretty much prepared.
"Our Duck Hook Blonde Ale was made for golf," Hoover said. "The tag even says 'a refreshing must-have to get you through the back nine'."
With all local golf clubs and resorts shipping their beers, Southern Pines Brewing plans to ramp up production shortly to have the necessary inventory. And Hoover has already factored in the May and June schedules and knows that staffing both their bars and their warehouses is critical to their success.
"We're excited to expose our product to the beer world outside of the Carolinas, so we'll be ready."
Andre Desouza, manager of the downtown Southern Pines bar, thinks he might have the coolest idea yet for the tournament: a golf ball drop similar to New Year's Eve.
"We already have the ball and the equipment for our New Year's party," he said. "I was thinking of something that would be on the mark for us – we're always a little off, but in a good way – and it occurred to me that a golf ball would be perfect for our patio."
While he's not entirely sure about the logistics just yet, he's certain that "the vibe at Leadmine is for the people, all the people. Locals, guests, players, families, partners, gays, straights, it doesn't concern you, we will welcome you. Golf cocktails and unique seasonal menu items are also in the works.
Deb Pennucci, store manager and longtime resident of Whispering Pines, is ready to lead the boutique to success.
"I reached out to our Charleston store to see what kind of staff and numbers they had at Open 2019 and we plan to emulate their retail plan."
Pennucci also reached out to McLaughlin's corporate office and suggested that they increase the amount of merchandise that was "more resort and golf focused."
Rachel Schalin, director of the Broad Street retailer of high-end paperbacks and other merchandise, is way ahead of most companies.
"The Golf Channel and the USGA have already filmed a vignette about us to highlight businesses in the county," she said. "It was very nice and it immediately made us think about what we should do."
As a woman-owned company, Schalin believes it is important to "emphasize the connection. Women have to support each other, so we'll be their biggest fans that week.
As one of the Military Room hosts at the 2019 USGA Amateur Open, Schalin is confident that R. Riveter will also be hosting this year. She has also allowed more time for social media posts in previous weeks and is in the process of hiring and training additional staff.
Convention and Tourism Office
The CVB is in overdrive by the end of June. CVB President and CEO Phil Werz and his board had never collected $1 million in council tax revenue in the first six months of a fiscal year through 2021. And now the January numbers are in and, again, have surpassed the all-time high.
"My educated guess is that we will see this trend continue into May. June's all-time high was 2014, the Open's back-to-back year, when Pinehurst hosted the US Open women's and men's championships.
"But as much as this destination has grown and the demand is high now, who knows? We could establish a new brand.
Werz is already working with the USGA and its infrastructure to find rentals for staff, including several groups that need places for "at least a month." In addition to filling 3,100 hotel and resort rooms in the county, the CVB saturates the golf and tourism market with newsletters, banner ads, third-party paid content and basic "boots on field".
"Our board and staff constantly tell groups about the best place in the world for golf and relaxation." With podcast creation already underway, golf tips, suggestions and mini-lessons will soon be ready for a big marketing blast.
Southern Pines Deputy Police Chief Charles Campbell leads the extensive team of first responders, including fire, police, EMS and other law enforcement entities planning security efforts .
This team has been "actively involved for more than a year in establishing our incident action plan and will continue to refine measures as the event approaches," the fire chief of the city said. Southern Pines, Mike Cameron. Briefings are now scheduled weekly, but will be daily from May.
Matt Sawicki, Senior Director of Championships for the USGA, has already felt the ripples of "Open-Fever" and knows it will continue.
"Every time I'm in Moore County people ask me how things are going. Our staff are already enthusiastic and we all have a feeling it will be special. »
Construction of the expansive grandstand is expected to begin late next month or early April.
"We are building a small town on a property that is really meant to be park space. It takes time," he said.
Sorenstam's announcement launched a limited ticket package that includes two tickets for any day and a souvenir bobblehead for $96. But the Pine Needles that Sorenstam decimated in 1996 will look very different in June.
Five years ago Kyle Franz, said by many to be one of the best golf course architects in the world, refreshed Donald Ross' vision with "more grass, less native, more bunkers and softer bunkers" .
Now, just three months out from the tournament, Franz is focused on perfecting the greens and tightening up the practice area landing zones.
USGA Senior Manager Shannon Rouillard oversees the course setup for the championship. The next 100 days of preparation will include working with David Fruchte, the club superintendent, as the course begins its warm weather development. Rouillard hopes for "mild temperatures at the end of winter" allowing "the Bermuda grass to really come to life".
Rouillard insists that "there is more to playing well than meets the eye at Pine Needles" and that "the spectacular set of greens and the work that Franz has done will only bring that to the fore. ".
Writer Jonathan Bym provided reporting.